Dr. Katrina Lokken, Licensed Psychologist
Dr. Lokken is a clinical psychologist who specializes in conducting psychological evaluations. She works with children, adolescents, and adults, using unique and specialized techniques to help her clients achieve their individual success. With more than 15 years of training and experience, Dr. Lokken strives to help individuals achieve their goals, build on their strengths, and improve on their weaknesses. Dr. Lokken earned both her Master of Arts in Clinical Psychology and her Doctorate in Clinical Psychology from the Georgia School of Professional Psychology. During her training, she worked in the area of pediatric psychology with a focus on assessment and treatment of children with chronic illnesses. She has evaluated and treated children who have Autistic Spectrum Disorders, trauma victimization, learning disorders and developmental delays, and severe behavioral and emotional disorders. She has worked within inpatient (psychiatric and medical hospitals) and outpatient settings. Additionally, Dr. Lokken received specialized training in the assessment and treatment of Attention-Deficit/Hyperactivity Disorders (ADHD) during her APA-accredited internship.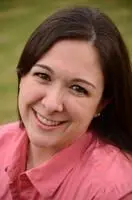 Dr. Lokken holds dual licensure in both Georgia and Florida. Since being licensed, Dr. Lokken has assessed thousands of individuals for various reasons including diagnostic clarification, learning disabilities and ADHD, depression and anxiety difficulties, treatment resistance problems, and Autism Spectrum Disorders. Dr. Lokken evaluates individuals of multiple ages, from adults to young children, for problems with depression, anxiety, ADHD, and general emotional concerns. Her recent experience includes training and ongoing supervision for a psychological assessment team working with schools across the states of Georgia and Florida. She currently conducts psycho-educational evaluations within the Fulton and Gwinnett County School System charter schools, virtual/online and homeschool programs, and participates in ongoing IEP and eligibility meetings. She consults with and educates parents of children with emotional and behavioral difficulties.
Dr. Lokken is a member of the Georgia Psychological Association and the American Psychological Association.
Dr. Lokken can be reached at [email protected]
Dr. Whitney Woodcox, Licensed Psychologist
Dr. Woodcox is a clinical psychologist who specializes in Cognitive Behavioral Therapy (CBT) as well as psychological testing. For evaluations, she tests individuals from the ages of young childhood through middle aged adults. For therapy, she specializes with adolescents and adults utilizing a holistic view, incorporating many therapeutic techniques to meet the individual where they are. Dr. Woodcox works to help each reach their individual goals, and is knowledgable about integrating faith within therapy. She specializes with anxiety disorders and clients struggling with depression symptoms. She also has specialized experience in LGBTQ issues and sexuality and gender differences, working from a perspective of acceptance.
Dr. Woodcox earned her Master of Arts in Psychology, Master of Arts in Theology, as well as her Doctorate in Clinical Psychology from Fuller Theological Seminary. She is licensed in Georgia as a clinical psychologist and had training in therapy, assessment, and integration throughout her graduate degree program and APA-accredited internship. Dr. Woodcox also has specific experience working with college athletes. Dr. Woodcox was also herself a D1 athlete, playing ice-hockey at Dartmouth College.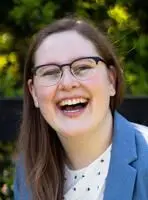 Dr. Woodcox is a member of the American Psychological Association.
Dr. Woodcox can be reached at
Dr. Woodcox can be reached at [email protected]
Dr. Emiliya Adelson, Licensed Psychologist
Dr. Adelson is a licensed child psychologist who specializes in the treatment of children and adolescents who struggle with life transitions, anger, anxiety, Attention-Deficit/Hyperactivity Disorder (ADHD), Obsessive-Compulsive Disorder (OCD), depression, identity issues, stress, and self-esteem issues. She enjoys collaborating with parents and assisting in fostering supportive and loving relationships as well as supporting families in helping children reach their potential.
Dr. Adelson provides psychological and psychoeducational assessments and evaluations, including testing for ADHD, learning disabilities, emotional difficulties, and diagnostic clarification purposes. As a psychologist with a history of working in schools, she is knowledgeable about special education, response to intervention, and 504 plans. Her goal is to work with families to understand the unique strengths and needs of their children and to help them set up optimal support systems across settings.
Dr. Adelson's therapeutic approach is individualized and client focused. She draws from cognitive behavioral approaches, interpersonal and attachment strategies, and mindfulness-based approaches. Her approach is compassionate, collaborative, and supportive. Dr. Adelson strives to create a safe, warm, and authentic relationship, which empowers individuals to find strength and experience personal growth.
Dr. Adelson earned her Doctorate in Psychology from Tulane University. She has worked in diverse settings including a supportive therapeutic educational program, a preschool assessment center, elementary and secondary schools, a community mental health center, a university clinic, and a group practice. In those settings, she provided therapy to children and adolescents with various presenting issues, conducted psychological and psychoeducational evaluations for children and young people ages 6-18, and consulted with parents and teachers regarding behavioral, emotional, and academic concerns.

Dr. Adelson can be reached at [email protected]

Courtney Baron, Licensed Professional Counselor

Courtney Baron, M.A., LPC currently works as a psychometrist. She works with children, adolescents, and adults administering psychological measures and has more than 10 years of experience in various areas of testing. Specifically, she is qualified to administer general psychological testing, psychoeducational testing, neuropsychological testing, and psychosexual testing. She helps her clients to feel comfortable in the testing and evaluation situation as she understands the importance of testing and how it can help clients understand themselves and further their journey in becoming healthy individuals.
In addition, Courtney is a Licensed Professional Counselor (LPC) in the state of Georgia as well as a psychometrist. She earned her Master's Degree in Clinical Psychology at the University of Hartford in West Hartford, Connecticut in 2013. She completed her practicum at Yale's Medical Research Unit where she was a therapist within several studies involving those who suffer from chronic pain and addiction. She then went on to work with adults struggling with addiction in an Intensive Outpatient Program (IOP) and Outpatient Program (OP) in Connecticut before moving back to Georgia. While practicing in Georgia, Courtney has provided individual and group therapy to a wide range of clients from various ages and backgrounds. She has advanced training to work with adults and adolescents and their families including, but not limited to, those who are struggling with symptoms of depression and anxiety, transitional life phases, relationship issues, mood disorders, trauma, communications issues, daily stresses, work/life balance, chronic pain, addiction, and relapse prevention.
Courtney uses an integrative approach to work with her clients in a collaborative way. She uses a combination of person-centered, strength-based, and evidence-based interventions. Some of her therapeutic techniques draw from Cognitive Behavioral Therapy (CBT), Mindfulness, Interpersonal/Relational Therapy, Trauma-Focused Cognitive Behavioral Therapy, and other clinical frameworks. She also integrates psychodynamic and body-based techniques when working with trauma, addiction, and mood disorders to recognize both the physiological and psychological impacts on those who have experienced these issues. This helps to connect the body and the mind to allow healing to occur. She provides the tools and insight necessary for her clients to achieve personal growth in a direct, but supportive and caring environment. Her goal is to help clients utilize their strengths and learn to be healthy individuals.
Courtney can be reached at [email protected]
Nicole Onorato, Licensed Professional Counselor
Nicole Onorato is a Licensed Professional Counselor and Nationally Certified Counselor. Nicole works through a holistic framework that is an integrative and creative approach tailored to her clients' needs. Her work specializes in working pre-adolescents, adolescents, and adults. She roots her work through an integrative approach, using evidence-based interventions that draw from Cognitive Behavioral Therapy (CBT), Solution Focused Therapy, Narrative Therapy, Mindfulness-Based Cognitive Therapy, and Adlerian Therapy. Her work includes a wellness-based approach to support optimum emotional and physical health through developing self-care rituals, healthy habits, and mindfulness practices.
At the Center for Psychological Discovery, Nicole provides insight and the tools you need to feel empowered to cultivate lasting change in your life. She is passionate about inspiring her clients to create their own personal meaning. She views psychotherapy as a collaborative and relational process to cultivate self-love, self-discovery, healing, and growth. Her therapeutic style is direct, yet compassionate and non-judgmental. She works with her clients to explore their own personal narratives that have shaped the way they think and perceive the world. She helps her clients find solutions, re-frame negative beliefs, and develop the tools they need to live a life that is meaningful and empowering.
Nicole is an expert in multiple mental health areas and has advanced training to treat depression, anxiety, and relationship issues, breakups/divorce, grief & loss, family issues, past traumas, low self-confidence and/or body image issues, stress reduction, and adjustment issues. She received her Bachelor of Science from Southeastern University and her Master of Arts in Clinical Mental Health Counseling from Argosy University in Atlanta, Georgia. Nicole is a Professional Member of the American Counseling Association and of the Licensed Professional Counselors Association of Georgia.
Nicole can be reached at [email protected]
Irmarie Blanco, Office Manager
Irmarie joined the practice in 2018 after many years of Human Resources and administration experience. She is the glue the holds the practice together, and she helps with everything from billing and verifying insurance benefits, to making the phone calls to remind clients of their appointments. She is a mother to three beautiful children and manages to find the time to parent them and keep up with their busy schedules, all while managing the daily happenings of a busy psychology practice. She can help with almost everything under the sun!
Irmarie has both a Bachelor's Degree and her Master's Degree in Human Resources Management/Personal Administration. She has experience in both the retail and engineering industries and managed the Human Resource Department of an Engineering firm before taking time off to raise her adorable children.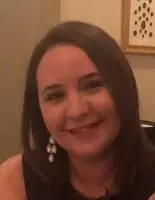 Irmarie can be reached at [email protected]